Ozroll Outdoor Blinds
Enjoy the Outdoors with Ozroll's Slidetrack Straight Drop Blinds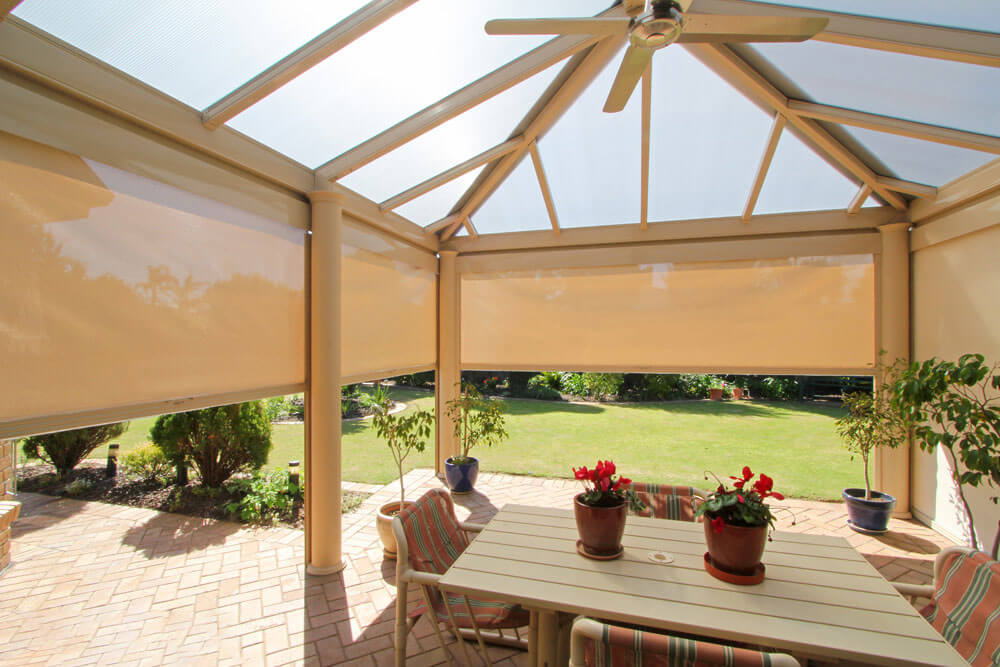 For Ultimate Style and Functionality
Slidetrack Outdoor Blinds offer the ultimate in style and functionality for enclosing alfresco areas, produced from Dry Creek, South Australia. The tracking system by Slidetrack is a patented extrusion, engineered to restrain outdoor blind skins with welded splines. The unique channel shape was designed specifically to encompass and guide the spline within a secure channel. These tracks offer not only strength and durability, they also provide an attractive finish by concealing the spline within the tracks and hiding the weld from view when installed. Slidetrack Outdoor Blinds can be supplied as components internationally and are available as a pre-assembled product, ready to install, in all metropolitan areas of Australia.
Transform Your Outdoor Area
A functional, sleek, tight and attractive looking blind which can transform an outdoor living space, or be rolled up and effectively hidden from sight. Featuring a full range of premium UV stabilised premium coloured fabrics in 94% or 99% blockout, Slidetracks Straight Drop (SD) Blinds are both strong and versatile and can be used to enclose carports, verandahs, pergolas and patio areas. Control your environment. Keep the heat out in summer and the warmth in during winter.