If you've started shopping around for a new garage door, you'll know that there are a wide range of door types and brands to choose from. But how do you know which is right for you? Each garage door has its own individual benefits, so finding the one that's right for your home can sometimes be difficult.
For this week's blog, we're going to take a look at the five most popular garage doors, their strengths, and why you might want to consider them for your home.
Roller Doors
Among the most economical of garage doors, roller doors have been an Australian icon for over 50 years. They're made from corrugated steel and, as the name suggests, they operate by 'rolling' up and away.
The roller door steel drum sits at the top of the garage opening, taking up very little ceiling space. This makes roller doors ideal for garages where space is a consideration.
Roller doors can be automated easily, with the opener usually being placed discretely beside the steel drum. And because they roll up rather than opening out, like traditional tilt doors, vehicles can be driven right up to them.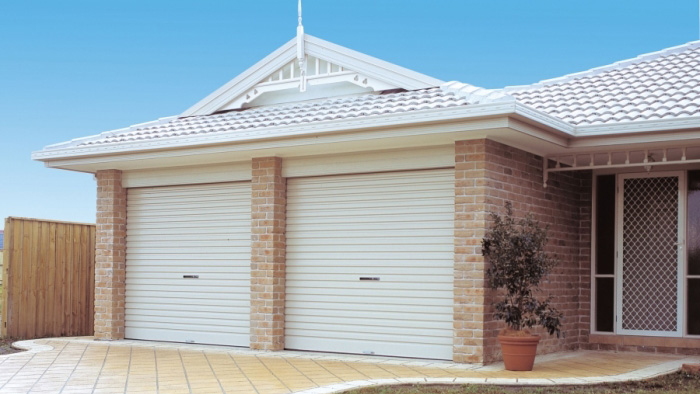 Sectional Doors
Often preferred for their aesthetically pleasing finish, sectional doors are made from a series of sections/panels. These panels, which fold up and away when the door is opened, are usually made from pressed steel.
They require little head room and can easily fit into very wide spaces. Another advantage of sectional doors is that in the event of damage, individual sections can be replaced, saving you money and repair time.
Like roller doors, they lift vertically, so you can drive right up to your garage door before opening it. Automatic openers are also easily installed alongside sectional doors.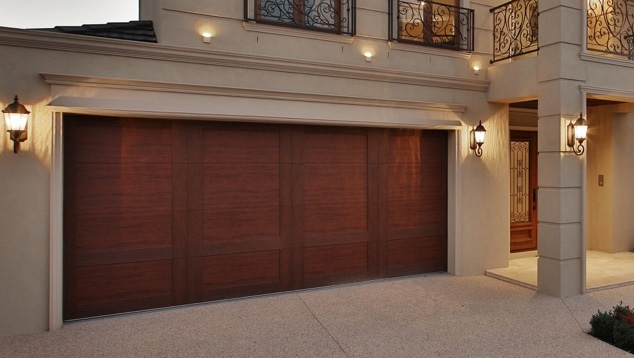 Designer Doors
Designer doors are for those looking for the very best 'street appeal'. They come in a range of attractive finishes and can be tailored to meet your unique style.
Selections designer garage doors can be made as either sectional or tilt doors, depending on your preference. Sectional doors are best if space is at a minimum.
A premium designer door can add to the value of your home, while being a source of pride, because you know that you helped to design it yourself. It's a garage door that is as unique as you and your home.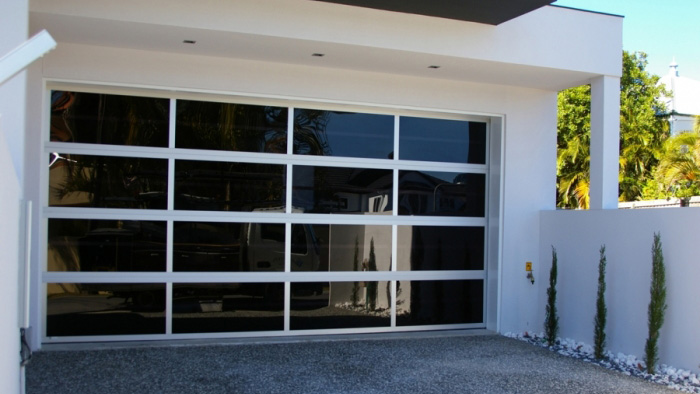 Timber Doors
For those wanting a more natural look, timber garage doors, are the obvious choice. Timber doors compliment your home with their classic wooden finish.
Usually comprised of durable cedar, timber doors come in a range of colours, from light desert yellows to unlit dark oaks. Natural finish is also available.
Timber garage doors can be made as either sectional or tilt doors. Plus, an automatic opener can be added for convenience and functionality, making them an attractive alternative to steel garage doors.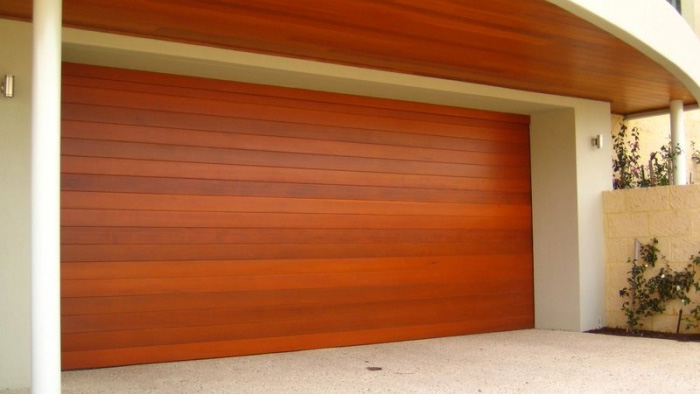 Cyclonic Doors
Made for those living in cyclone-prone areas, cyclonic garage doors feature maximum strength in order to defend your home in a cyclone scenario.
When choosing a cyclonic door, ensure it complies with Australian standards, including the National Construction Code for high wind requirements. This will give you the peace-of-mind of knowing that your door is tested to withstand the toughest treatment.
Your cyclonic door need not be purely functional. There are a range of styles and finishes to choose from, making your door both strong and visually striking.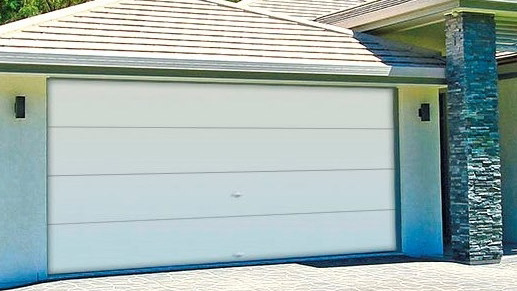 Garage Door Brands
When it comes to garage door manufacturers, there are almost as many brands as there are garage door types. A few brands that we recommend include: Gliderol, B&D Doors and Steel-Line. These brands are known for their performance and long-lasting durability.
For designer doors, Selections Designer Doors are a great choice and Danmar Garage Doors make excellent timber doors. As for cyclonic doors, we choose to supply the Gliderol Storm Safe and B&D's Windpanel.


Final Thoughts
Ultimately, choosing a new garage door for your home, is a very personal decision. You want something that matches not only your style and needs but also your budget. So it pays to inquire and ask questions of your garage door supplier. Make sure that your garage door installer offers a comprehensive warranty or guarantee. This will give you the peace-of-mind of knowing that your new garage door is quality-assured.

If you've enjoyed reading this blog article and would like to find more like it, follow the link below.