Picking the right garage door isn't always easy, and there are a lot of different points to consider. Don't worry, though — if you're not sure where to start, we've got you covered. To help you make the right choice, we've collated a list of the best garage door brands Australia has to offer, all of which can be purchased through Best Doors. Read on to find out more.
The Garage Door Brand Rundown
Looking to replace an old and worn garage door? Need to find the perfect fit for your newly-constructed garage? Your search is over. Read on as we give a detailed rundown of the brands you need to consider. In this piece, we'll be covering the following garage door brands:
We'll dip into the key features, benefits and points to consider to help you choose the best garage door for your home.
First up — B&D
With over 60 years of experience in creating high-quality, innovative garage doors, B&D are certainly no strangers to the market and are consistently one of our best selling garage door brands at Best Doors.
Brandishing multiple awards on their belt for "Most Trusted" and "Most Reliable" garage door brand respectively, B&D deliver a service you can trust with product quality and market reputation to match.
B&D's most popular garage doors in Australia include:

1. Roll-a-Door
Synonymous with the phrase 'garage door' since its inception, B&D's Roll-a-Door product is a staple for homeowners looking for the ultimate in reliability, functionality and cost-effectiveness.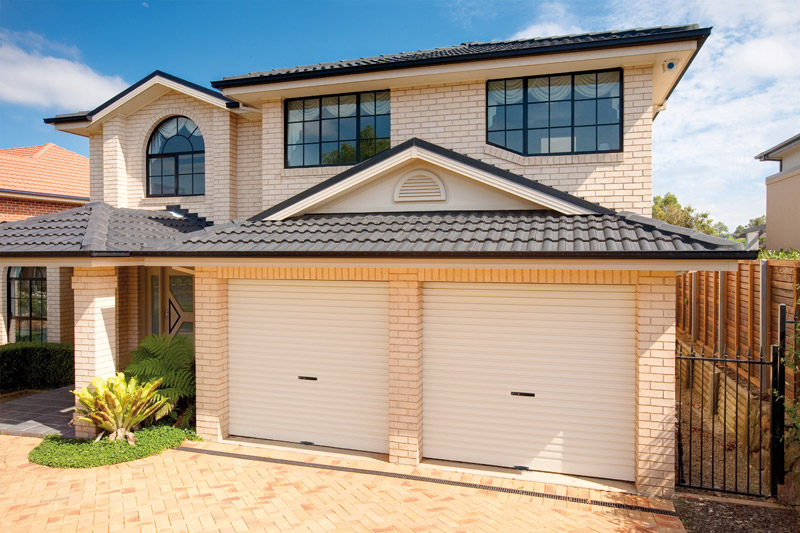 Snapshot benefits:
Functionality
Cost-effectiveness

Reliability
2. The Panelift range
Tired of getting your fingers pinched opening and closing your garage door? Concerned by the tough impact the Australian climate could have on your door's lifespan? The Panelift range has you covered. Constructed with COLORBOND® steel technology and a hinged, panel-edged design, these doors are ready to weather any storms - or prying hands - that come their way.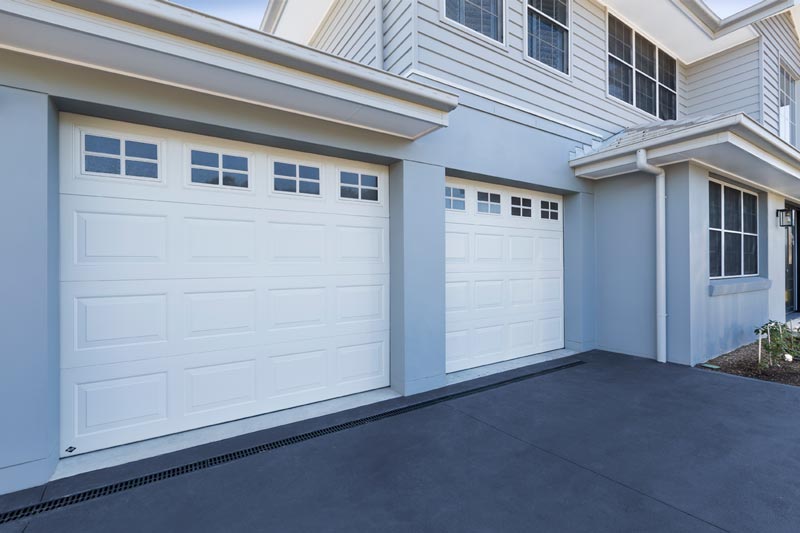 Snapshot benefits:
Strong against storms

Hinge design avoids nasty finger nicks

Colorbond technology keeps doors looking new
Next in line — Gliderol
Proudly designing and manufacturing garage doors in Australia for over 50 years, Gliderol consistently produces products that are nothing short of state of the art.  Tailored to each customer's specific needs, buying a Gliderol garage door gives you the confidence of knowing that they care about your project just as much as you do. A selection of Gliderol doors are also designed with a unique storm safe system to withstand cyclonic wind conditions.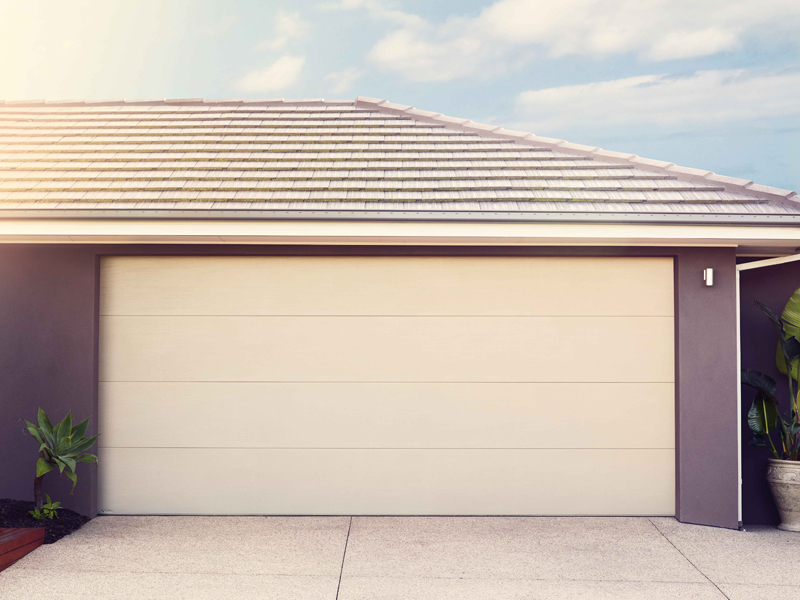 Gliderol's most popular garage doors in Australia include:
1. 
The Gliderol Roller Door
Constructed from a continuous sheet curtain of high-grade metal, the Gliderol Roller Door adds strength, style and security synonymous with the modern Australian home.
Crafted with the same Colorbond technology as B&D's range, Gliderol's Roller Doors also offer Polyglide, a frictionless hinge system that keeps your garage free from those open-and-close screeches.
Snapshot benefits:
COLORBOND® steel delivers unrivalled strength

Reinforced bottom rail protects against unwanted guests

Noiseless and frictionless Polyglide mechanism

Storm Safe System for increased protection
2. 
The Gliderol Panel Glide
With a timeless, classy style, the Gliderol Panel Glide is a garage door that pairs perfectly with both contemporary and older Australian homes.  Married with a sleek design, the Panel Glide makes use of hinged metal sections that help your door open effortlessly overhead. Offered in 4 designs, Gliderol's Panel Glide will pair perfectly with any Australian home, instantly enhancing curb appeal.
Snapshot benefits:
Stunning design

Exceptional ease of use

Lightweight but sturdy

Storm Safe System for increased protection
Last but not least — Steel-Line
With offices in every state capital and over 40 years of delivering excellence in Australia, Steel-Line isn't a brand to miss off your list. As a firm-favourite of some of Australia's biggest residential construction firms, Steel-Lines award-winning products deliver the unrivalled quality that's to be expected from an industry-leading name. 
Steel-Line's most popular garage doors available at Best Doors include:
1. 
The Steel-Line Clean-Line Roller Door
Steel-Line doesn't take shortcuts on materials or build quality, and this brand promise shines through in the Clean-Line Roller Door. Harnessing high-end materials and a fresh, classic design, the Clean-Line Roller Door is nothing short of a market-leading product. 
Snapshot benefits:
Seamless, smooth operation

Trusted by homeowners and developers alike

Tailorable to garages of all shapes and sizes

Strong, sturdy and long-lasting
[Explore Clean-Line Roller Door Here]
2.    
The Steel-Line Sectional Garage Door

Keen to boost your curb appeal? Want to enhance the visual aesthetics and value of your property? Look no further than the Steel-Line Sectional Garage Door.  Setting the benchmark for quality and style, Steel-Lines Sectional Doors will pair effortlessly with your existing garage. Plus, benefitting from both COLORBOND® and Dulux paint options, your Steel-Line door can come in a colour that accents your home's natural architecture.
Snapshot benefits:
A multitude of colour-matching options

An instant boost to curb appeal

Enhances your home's natural architecture
[Explore Sectional Garage Door Here]
Why Buy From Best Doors?
Best service. Best value. Guaranteed. Here are 2 reasons you can trust Best Doors to deliver unparalleled service, first time.
12 month warranty as standard

— order from Best Doors safe in the knowledge that your garage door is protected by our 12-month warranty.

120% satisfaction guarantee

— if you're not completely satisfied with our work, and we can't make it right, we'll give you 120% of your money back.