Are you dealing with a broken garage door?
There are many reasons why your garage door can break, get stuck or make loud noises while it opens and closes. Some of these problems can be easily solved with some at-home troubleshooting methods, while others are more serious and should be handled by experts. 
Read on to find out the common problems that can arise with your garage door and how you can fix them.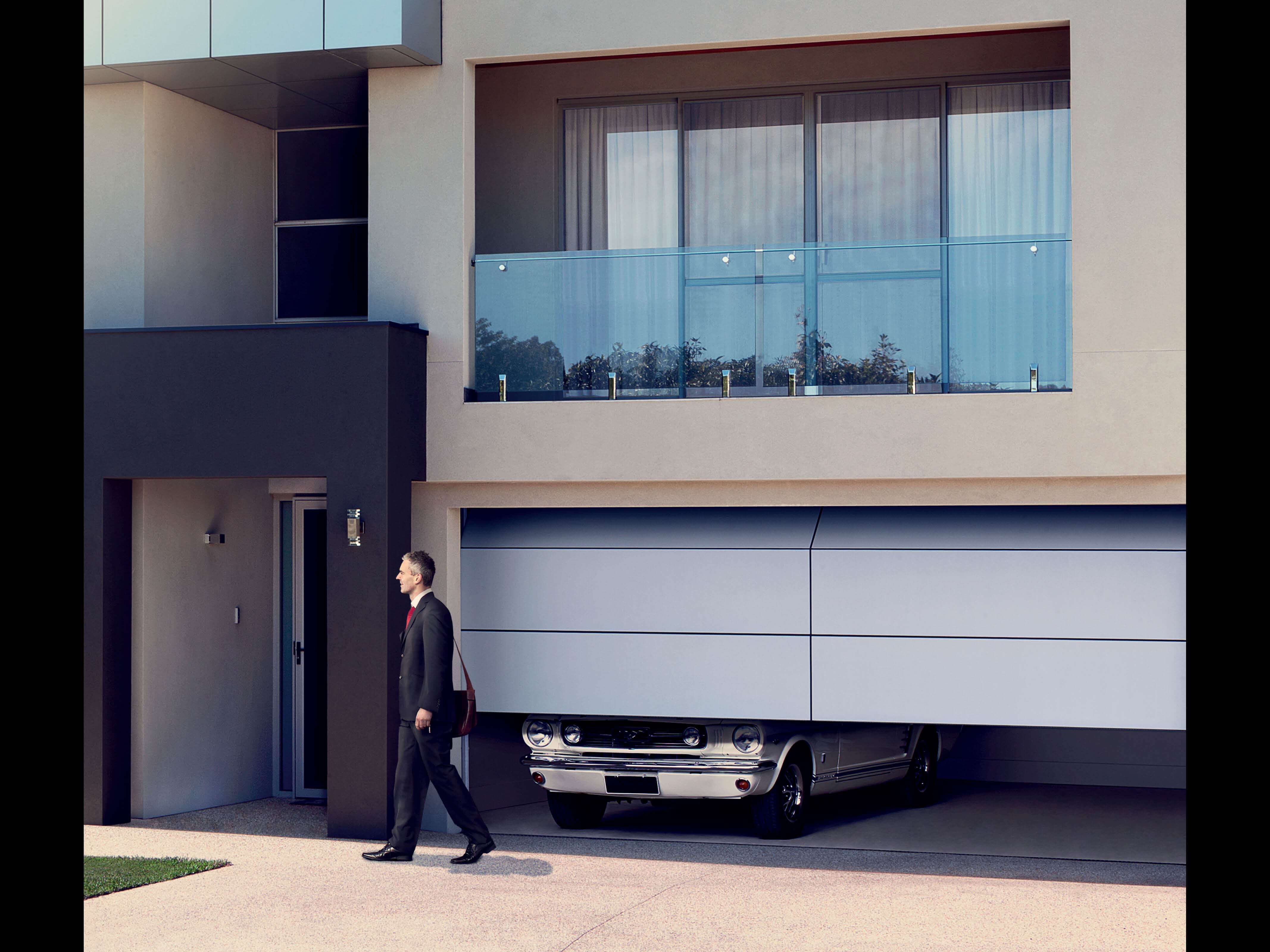 Top reasons why your garage door isn't working
A variety of factors can influence why your garage door is experiencing problems, including these common reasons:
Weather conditions – changes in weather such as extreme temperatures or excessive rain and wind can impact the functioning of your garage door.
Blocks to sensors – if you're finding that your garage door is not opening or closing properly, you may have obstructions to the sensors. Large objects or shrubbery may be getting in the way.
Damaged springs or chains – if you have a broken garage door spring or chain, it's likely that you're having serious troubles accessing or securing your garage. A broken spring can be a more serious problem and poses safety concerns, so it's always best to call an expert.

In this article, we will look at the most common garage door problems and how you can resolve them. For a safe and professional method to fix your broken garage door, Best Doors Garage Door services and repairs have you covered.

Is your garage door not closing or opening?
If your garage door is not closing or opening properly, it can be more than an inconvenience – your belongings, property and safety can be at risk. If your garage remote or power button isn't working, it may be due to dead batteries or blocked sensors. This problem may have a simple fix such as a battery replacement and reprogramming of the remote. For more information, read our article on Garage Door Remote Issues? Here's How to Fix Them.

Is your garage door stuck?
If your garage door is stuck, it may be due to a lack of maintenance or simply a result of an ageing door. A jammed garage door can be a more serious problem and may require expert repair from the get-go. We don't recommend attempting to solve this problem yourself, as it can pose serious safety hazards due to the significant weight and electrical power of the garage door. 

To reset your garage door and temporarily tend to the issue while waiting for repair services, you can:
While ensuring that the door is in the down position, unplug the motor so that electricity is disconnected from the door.
Pull down the emergency release cord then manually move your garage door to be open or closed.
Pull the emergency release cord towards the door to reconnect.

Do you have a broken garage door spring?
If your garage door is getting continually stuck on one side, the springs may be broken or not receive enough lubrication. If you check the springs and identify gaps or breakages, it's time to seek out professional servicing for garage door spring repair. A professional must perform the spring replacement as this task requires expert knowledge and safety precautions.

What to do about a loud garage door
A noisy, loud or rattling garage door can annoy your household and neighbours, and also signal that it's time for a garage door service. A loud garage door may be due to loose parts, worn rollers or a lack of lubrication. You may wish to tighten nuts and bolts and lubricate your garage door rollers, springs and hinges to fix this problem. However, if loud noises persist, be sure to contact an expert.

Fix your garage door
For a professional and safe solution to your broken garage door, contact us regarding expert services and top quality garage door replacements.

Don't wait any longer to enjoy a stress-free garage door, request a service today.